17 January 2020
Venue: East End Skate Rink
Times: as indicated in details
Cost: $7/ entry fee
Phone: 021845977
Email: skatesport.taranaki@gmail.com
Website: www.skatesports.org.nz
Facebook: www.facebook.com/SkateSportTaranki
---
Public Skate Sessions 2020
The club hosted public sessions on Fridays will re-commence on January 17.
There are two sessions catering for different age groups.
5pm - 6.30pm aimed at 12 and under ages. A parent or caregiver aged over 15 must attend with children.
7pm - 9pm aimed at older skaters, family groups, children under 12 must be supervised by a parent or caregiver.
Party groups are welcome - contact skatesport.taranaki@gmail.com for details.
Sessions are hosted by club volunteers. Some Fridays may be excluded when they fall on public holidays or there is an event booking. If unsure, please email.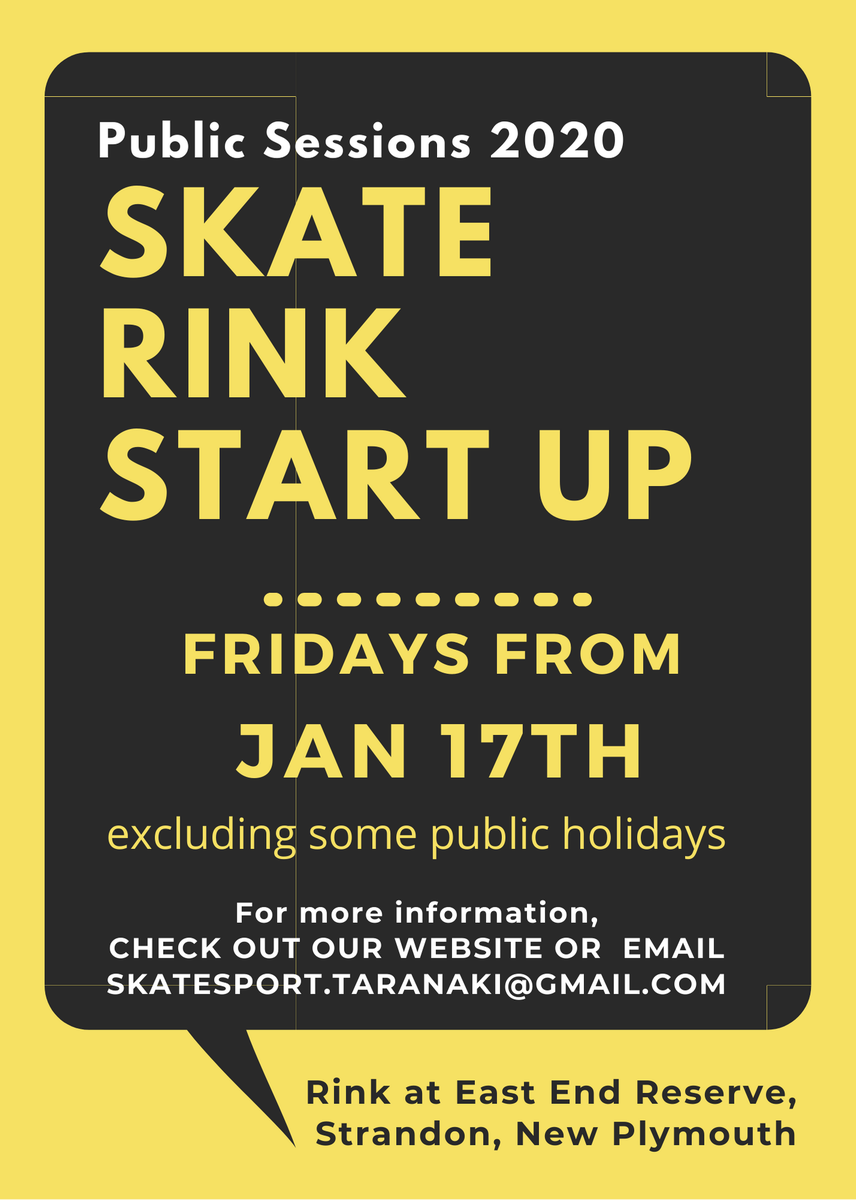 Upcoming Events
Recent Past Events