15 May 2020 - 17 May 2020
NOTE: This event is dated in the PAST.
For repeating events new dates will be posted once confirmed.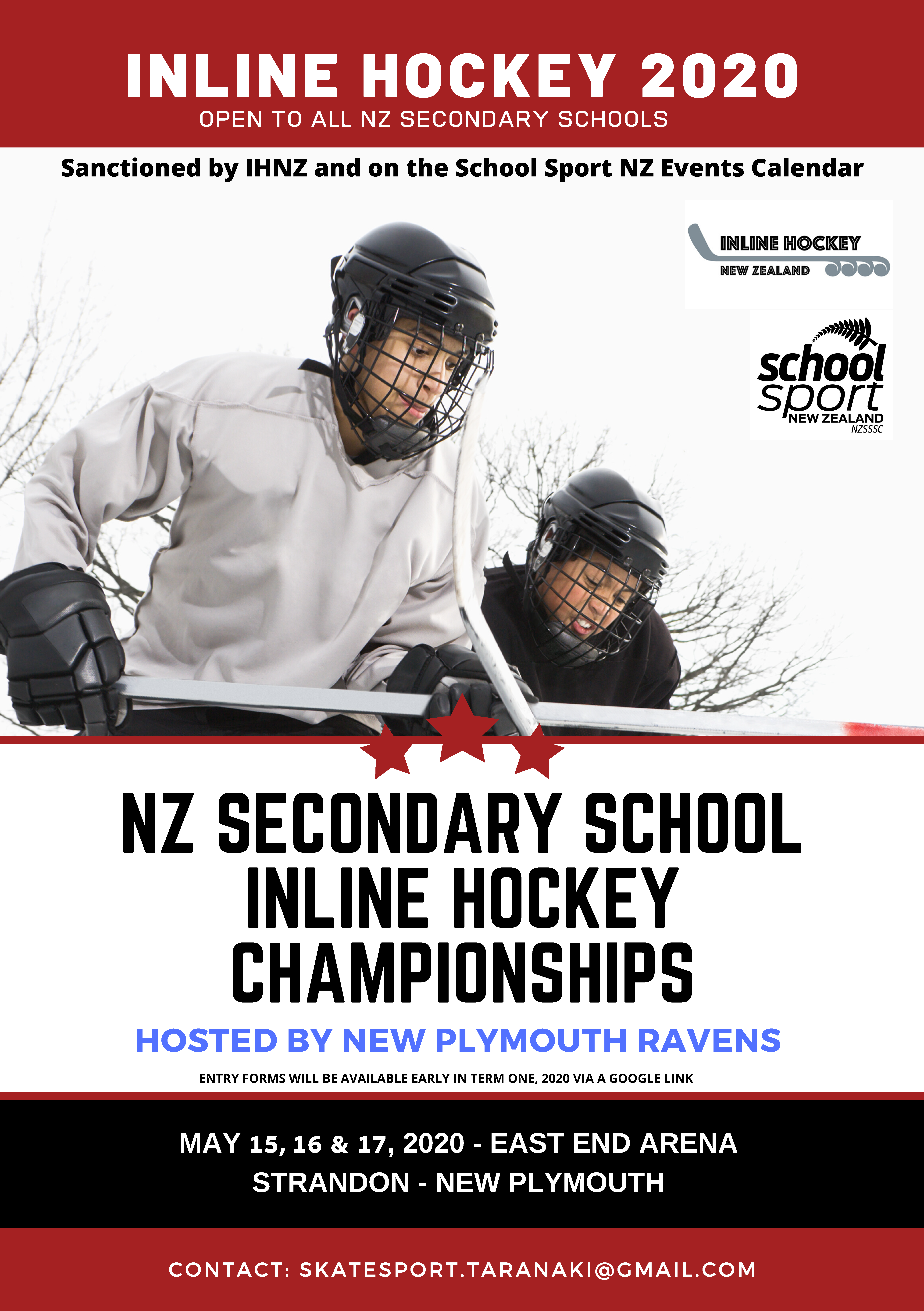 Venue: Ravens Inline Hockey Arena
Times: 8:00-16:30
Cost: TBA
Phone: 02184577
Email: skatesport.taranaki@gmail.com
---
POSTPONED - NZ Secondary School Championships
Ravens are proud to be supporting  IHNZ and Secondary School Sport NZ by hosting the secondary school event in 2020.
Note: The dates have been amended to include Friday (Possibly end of August or 2021)
We look forward to schools entering this long standing event providing competition between secondary schools wishing to enter from around the country.
Schools may now complete the entry form and entry link below.
Entry package information is also included below. If you have any questions please contact by email: skatesport.taranaki@gmail.com.
Upcoming Events
Recent Past Events