Ravens Inline Hockey is a branch of the New Plymouth Roller Sports Club catering for skaters interested in playing this fast, action packed sport.
We offer coaching for all levels and welcome new participants every season.
Age Grades
Currently the age grades offered are:
10 and Under
12 and Under
14 and Under
16 and Under
Senior Men
Senior B
Women (Junior and Senior)
Masters 35+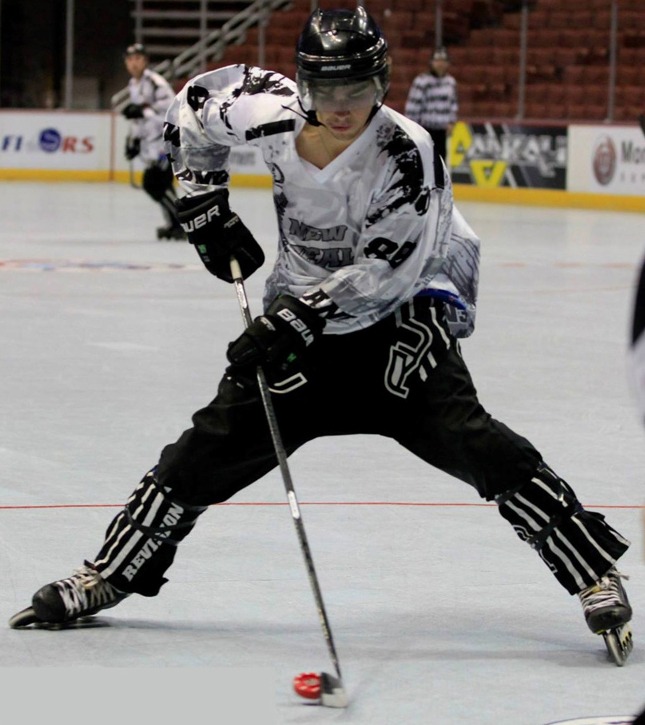 Ravens teams play in the Central Region League against teams from Hamilton (Devils), Waihi (Miners), Piako (Pirates), and Mount Maunganui (Mustangs). The competition season begins early May and runs through until October. The season also includes various club hosted events in New Plymouth and in other centres for all age grades.
Ethics
Selection to play for a Ravens Inline Hockey team is based on talent, attitude, dedication, and coachability as well as a commitment to your club and team.
Membership is based on the understanding that this opportunity is for those who are serious about pursuing their inline hockey development within the club. Commitment from both the player and his/her parents/guardian is required to be a member of the team.
Ravens Inline Hockey sets itself apart from other club teams because it holds organised practices to create a true team environment. Therefore, it is required that players commit to 100% of the practices and 100% of the possible games and tournaments scheduled. The goal behind this requirement is for the players to benefit as individual players as well as learning the responsibility of being part of a team, developing vision and knowledge of positional play and a good sense of how the game should be played. This can only be achieved through hard work and discipline, there are no "magic" secrets to becoming a good hockey player, it takes years of training and hard work.
Players must respect their coach and team officials, be attentive at practices, wear correct uniform, be ready on time for practice and games. This may mean arriving up to an hour before your scheduled time to get playing gear on and be available to attend team discussion on game or practice plans.
Hard earned knowledge
The Ravens Club have a number of coaches who have been involved since the early days of the sport. They have a significant amount of knowledge gained through researching, reading, attending coaching courses and events both local, national and international and volunteer their time to pass this knowledge on to players willing to put in their best efforts and energy into training, physical conditioning and playing for their team. Not all players make it to nationals or representative teams, but all our players are winners. All our players have fun. Team sport teaches discipline and teamwork, how to handle failure and success, it provides a lifetime of enjoyment, friendships and physical fitness.
Volunteers are vital!
Club members should recognise the importance of all our club volunteers. Support their decisions and trust their judgment. Communication is a key process when you have questions.
Like to get involved?
There is plenty of opportunity for you to help out and enjoy the sport even if you don't skate yourself. Parents are encouraged to help with the various tasks involved in running our branch. Positions will be available for coaching, managing and assisting with team management, helping at various maintenance sessions, score-keeping, refereeing, running the snack shop, and lots more.