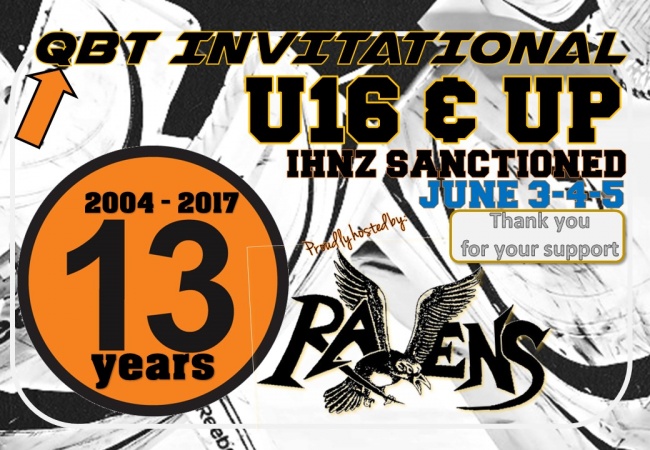 A huge weekend coming up over Queen's Birthday for the Ravens hosted sanctioned invitational event held annually now for 13 years. A great turn out of clubs, teams and spread of grades all competing against as many teams as possible to test their skills and strengths against their potential opposition at National Championships in September.
The club are grateful for the support from teams around the country and look forward to hosting you all in New Plymouth at the club owned purpose built facility.
The Game Schedule Ravens Draw 2017
The 10-day forecast isnt too dire, you may need some winter coats as it is getting a bit colder! Drive safe and we will see you over the weekend.
Click on image below to enlarge: